Webb Update: June 2023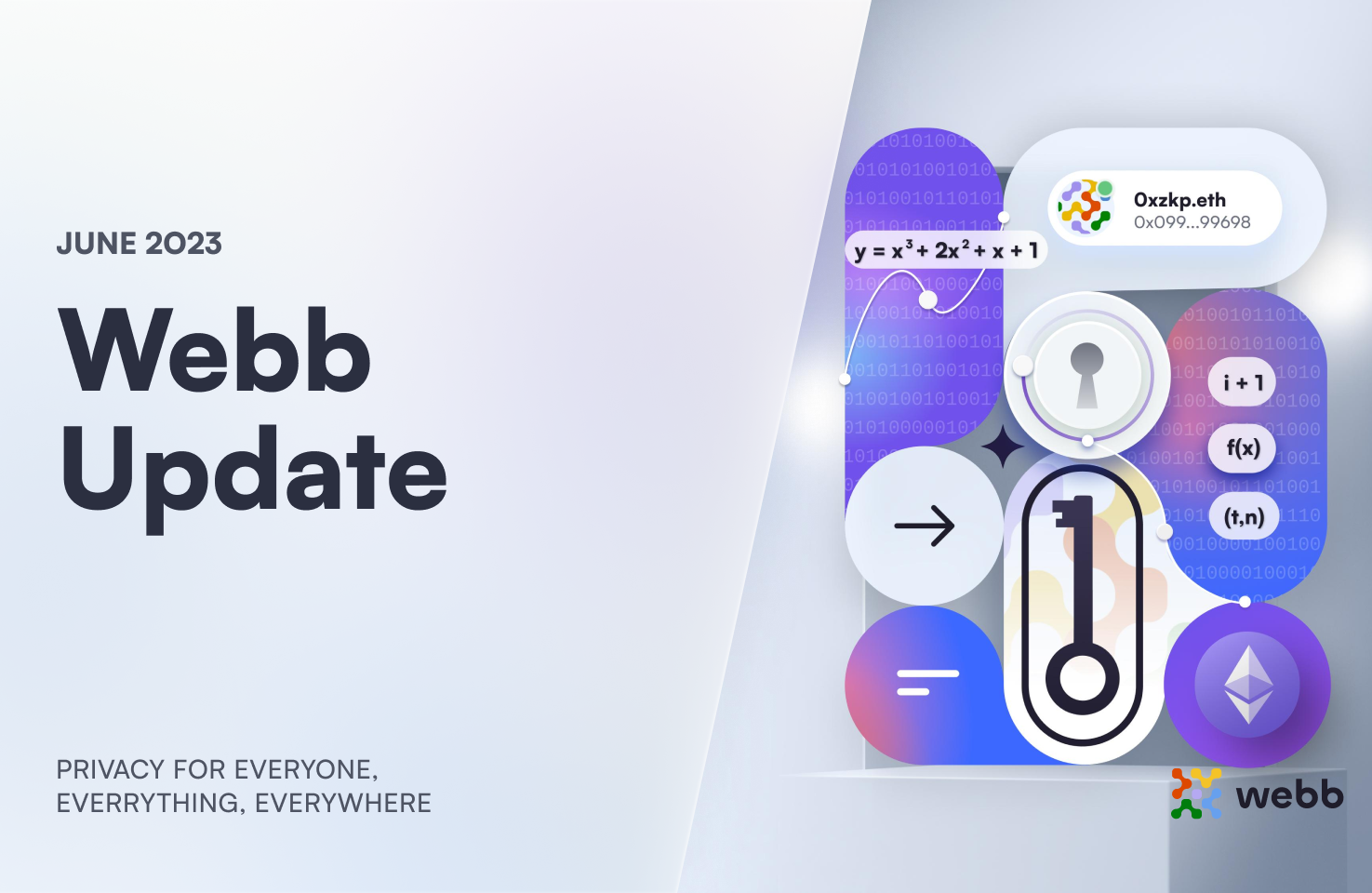 We are thrilled to bring you our first major update, showcasing exciting developments at Webb. Thank you for your continued support. If you're interested in more recent updates, join us in our community channels like Twitter or Discord, where we share details about earning commissions by running Relayers and Validators in our ecosystem.
📣  Alpha Release of the Tangle Network
Our alpha release of the Tangle is here! The Tangle Network promises enhanced privacy and cross-chain operability in the blockchain world, using zero-knowledge (ZK) proofs and multi-party computation (MPC.) With Tangle Network's alpha release, we invite enthusiastic developers and blockchain enthusiasts to join us in shaping the future of the Tangle Network.
See the full details.
🏦 Webb raises $7m in Funding

"We're excited to be part of their journey in shaping the future of digital privacy," says Olaf-Carlson Wee, General Partner, Polychain.
We are thrilled to share that Webb has secured a substantial funding round, raising $7 million from esteemed investors including Polychain, Lemniscap, Zeeprime, and CMS Holdings. This crucial support will accelerate our mission of developing an interoperable privacy network for crypto assets and data.
Read the full announcement.

Drew Stone
Founder, Webb