News
Webb Technology Secures Funding to Boost Privacy and MPC
Webb Technology, an innovative blockchain company developing a range of privacy tools and protocols, including Zero-Knowledge and Multi-Party Computation (MPC) solutions.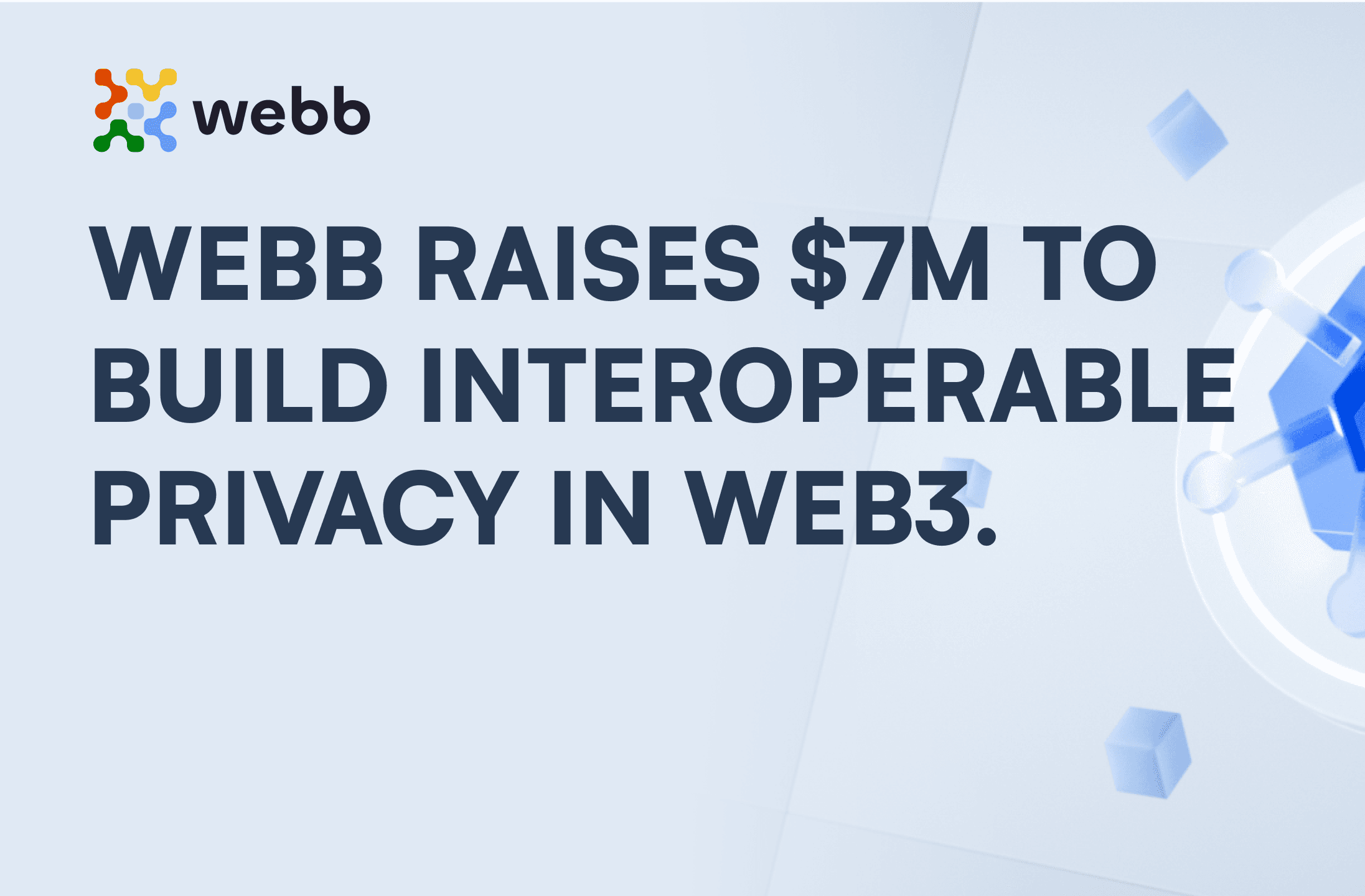 Major Fundraise Announcement

We're excited to announce that Webb Technology, the innovative blockchain company developing a range of privacy tools and protocols, including Zero-Knowledge and Multi-Party Computation (MPC) solutions, has successfully closed a funding round from top investors such as Polychain, Lemniscap, Zeeprime, CMS Holdings, and more. This investment empowers us to grow our team, speed up the development of our products and services, and provide an even better experience for our users.
Webb is addressing the growing need for privacy in cross-chain applications, as the frequency of asset transfers across various chains increases the risk of data privacy being undermined through different attack vectors. By developing advanced privacy solutions, Webb aims to set a new standard for privacy and security in the blockchain ecosystem.
One of Webb's primary focuses is creating an interoperable privacy network for cryptocurrency assets and data. The company plans to extend this capability into a cross-chain messaging system with zero-knowledge-based property testing for data stored within the system. By tackling the privacy pain points for emerging protocols, Webb is building a cross-chain interoperable privacy network for cryptoassets, enabling shared anonymity pooling for assets on any WASM-compatible chain – serving users across the entire blockchain ecosystem.
"Webb continues to drive innovation in privacy and distributed governance. Zero-Knowledge and Multi-Party Computation have the potential to significantly transform the way users interact with cryptocurrencies and decentralized applications. We're excited to be part of their journey in shaping the future of digital privacy."
- Olaf-Carlson Wee, Founder and CEO, Polychain
"At Webb, we want to maximize the multi-chain ecosystem experience while upholding the highest standards of privacy. Our blockchain infrastructure and privacy protocols are designed to work seamlessly across different chains and applications. I'd like to sincerely thank our investors for supporting our vision to spearhead a best-in-class decentralized anonymity protocol for Web3 assets, with a view to scaling privacy for everyone in the crypto space."
Drew Stone, Founder and CEO of Webb Protocol

A big thank you to our investors for their support and trust in us. We're passionate about changing the way people use cryptocurrencies while maintaining their privacy and security. With our investors' backing, we're ready to step up our game, push the boundaries of innovation, and provide users with the safe, private, and reliable tools they need.
---
Get Involved with Webb
We invite you to join our mission to scale privacy for everyone. We're always on the lookout for talented and passionate individuals to join our team or open-source contributors of all backgrounds that are building the next generation of privacy and trust.
To stay in the loop, sign up for our monthly newsletter and follow us on Twitter, Telegram, Discord, and more. We're excited to have you on board.
Links